I though I'd share some of the photos I took when I met Colin in Sombrio Beach and Victoria this weekend.
A few days ago someone asked where Colin stores all his stuff, which he has a lot of!  The image below shows most of what Colin packs into the boat.  He carries his tent, thermarest, sleeping bag, stove, pots, first aid kit, spare oar, extra kayak paddle, clothes, food, up to 20 litres of water, camera equipment, satellite phone, GPS, satellite tracker, charts, tide book, reading book, ipod, life jacket, and more.  Most of that stuff goes into the centre hatch, the other two hatches are sealed for this trip.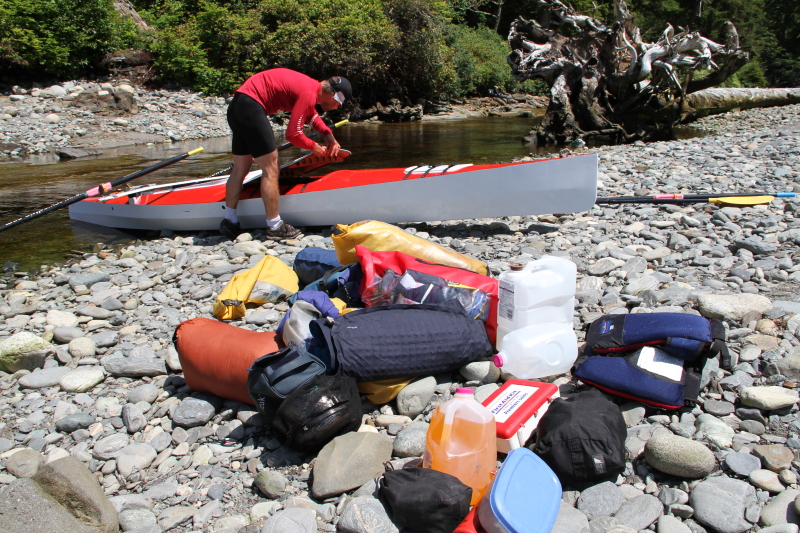 Here it is, all packed up!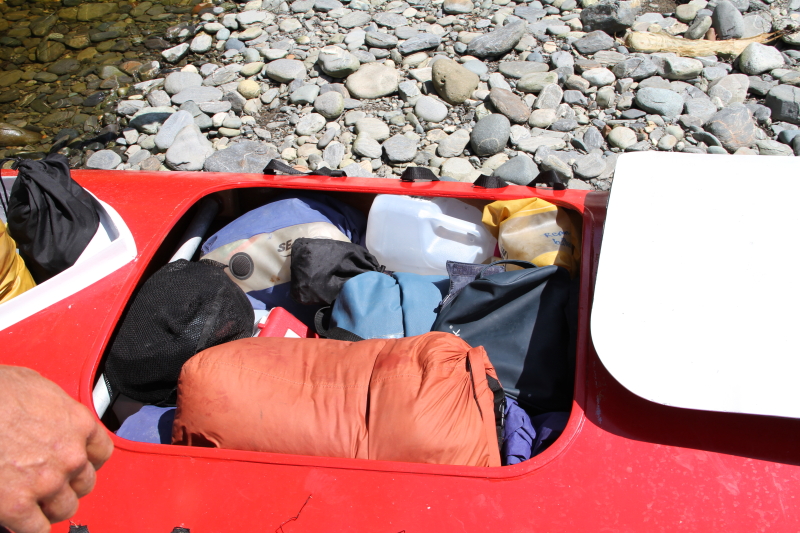 Colin's ready to go, and rows away from Sombrio Beach.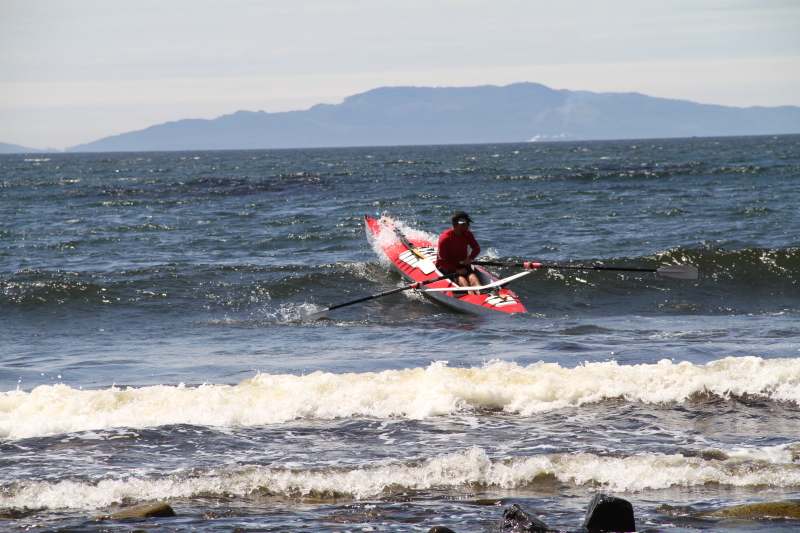 That night we met Colin at Weir's Beach in Metchosin, and set up our tent next to his.  He has too much stuff in his for us to fit in there as well.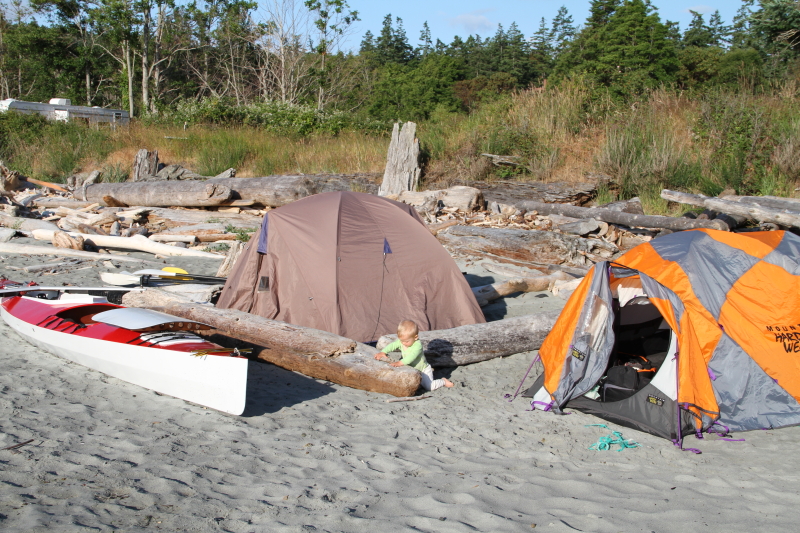 The next morning we said our goodbyes….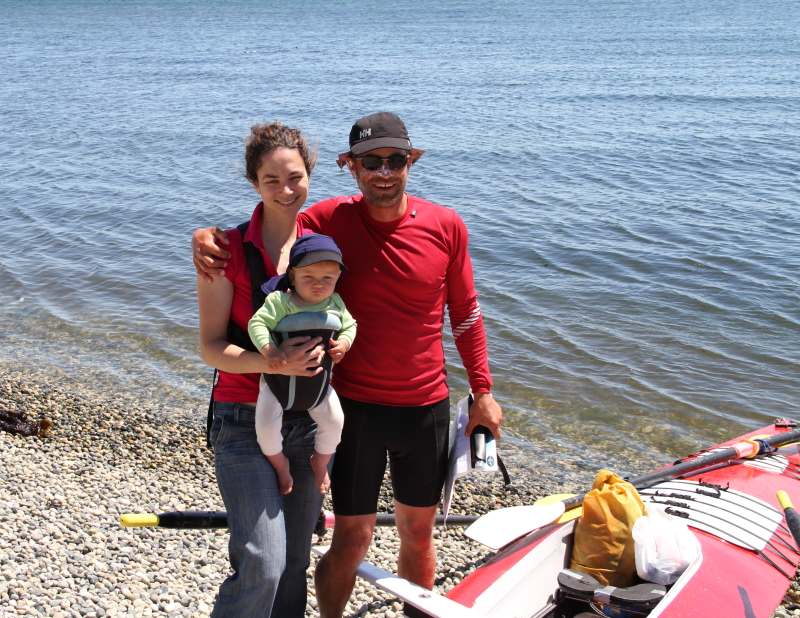 Colin stepped into his boat.  It's a technique he uses to avoid getting his feet wet.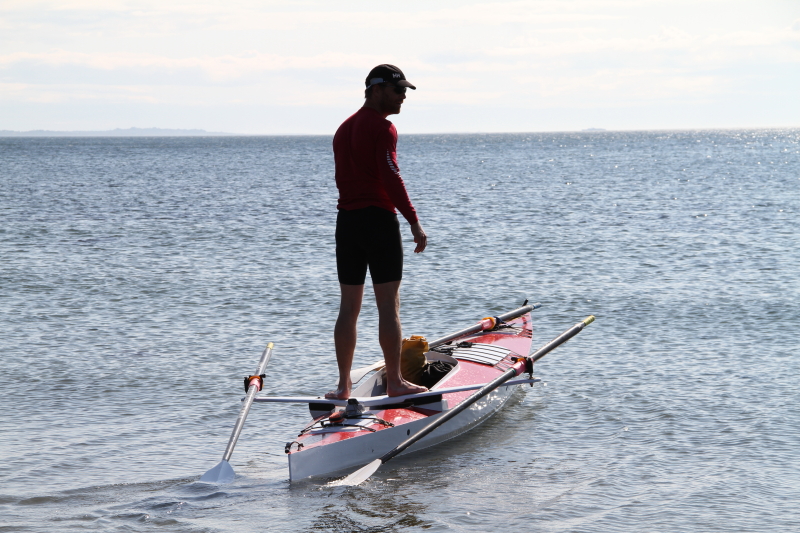 And rowed away.