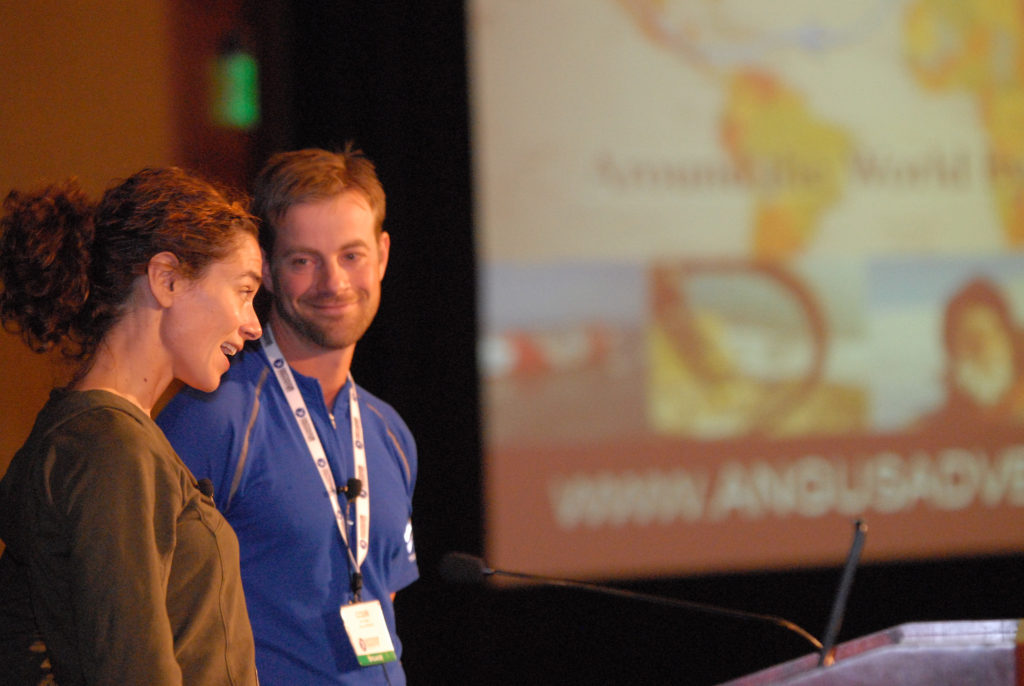 Choosing the right keynote speech topic is crucial to the success of your event. We will work with you to create a personalized presentation that draws on our powerful storytelling and key messaging.
Creating a powerful presentation and honing the keynote speech topic is a collaborative process that is greatly benefited by information you provide. Keynote speakers need to understand who your audience is, what the overall event theme is, and what kind of a lasting impact you want your audience to leave with.
Our presentations use gorgeous photography and gripping video, audience participation and phenomenal storytelling to create a unique and memorable experience. The stories and lessons are drawn from our experiences preparing and executing our expeditions, which include circumnavigation the world by human power, rowing across Europe and into the Middle East, leading a National Geographic expedition to research the olive tree, and others.