Colin Named One of the World's 25 Most Adventurous Men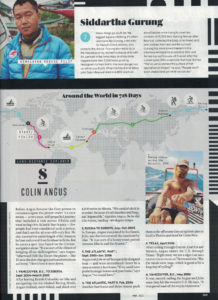 Colin is thrilled to be named one of the world's 25 most adventurous men by Men's Journal magazine.  He's humbled to be in the company of such amazing individuals as Jimmy Chin, Richard Branson, Ben Stookesberry, Werner Herzog, Felix Baumgartner, Dean Potter, Shane McConkey and more. These are people who have shaped the world of adventure in so many ways from kayaking untravelled rivers to scaling impossibly difficult high alpine routes to revolutionizing the world of free-skiing through ski BASE jumping.
You can read the Men's Journal article on their website.